XV2 Blowjob Machine Sucking Vibrating Tongue Licking Penis Trainer Waterproof
*
Order will be fufilled within 8-16 hours.
Order will be fufilled within 8-16 hours.
Ship From Los Angeles, US. Free & Discreet.

60 Days easy return for any unopened items,Hassle-free.
Instruction to XV2
Highlights:
Indulge in a powerful and dynamic experience with 7 frequencies of strong vibrations. Equipped with dual air pulse motors, offer 360° surround vibration, enveloping you in waves of pleasure from every angle.
3 hours full charge and over 45 mins service time, allowing you to savor extended pleasure sessions without interruptions.
Dive into pleasure without limits with 100% full body waterproof function. Free yourself in the shower or the bathtub, ensuring a sensational and satisfying experience.
2 in 1 masturbator and penis trainer. Stimulate erections for those with erectile dysfunction, and provide training to delay ejaculation, offering a holistic approach to sexual wellness and satisfaction.
Experience the ultimate customization with freely adjustable and squeezable opening. Allows you to tailor the tightness and pressure to your preference, creating a personalized and immersive encounter that caters to your desires.
Easy to use and clean. The intuitive design and user-friendly controls make them simple to operate, while their easy-to-clean materials ensure a hassle-free and hygienic experience, allowing you to focus solely on pleasure.
Specification:
| | |
| --- | --- |
| Material:  | ABS+Silicone |
| Weight | .065 lbs |
| Waterproof |  100% Full body waterproof  |
| Charging Time | 3 Hours |
| Run Time | >45 Mins |
| Mute | 60 DB |
Package included:
Masturbation cup
Charging cable
Cleaning cloth
Storage bag
Manual
Material: ABS+Silicone
Weight.065 lbs
Waterproof: 100% Full body waterproof 
Charging Time: 3 Hours
Run Time: >45 Mins
Mute: 60 DB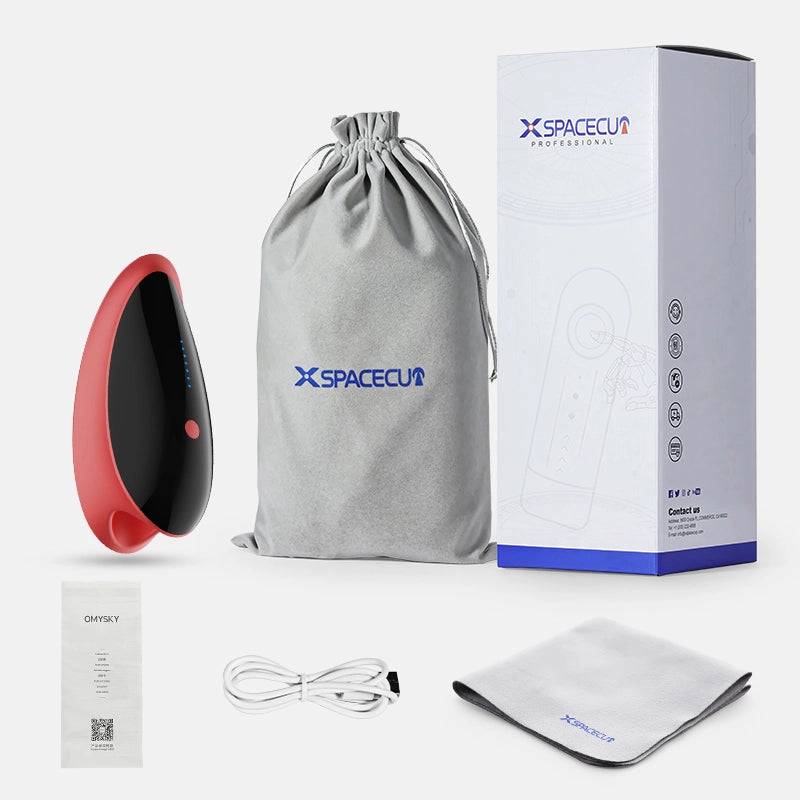 Package List
Masturbation cup
Charging cable
Cleaning cloth
Storage bag
Manual
This toy is so useful because it's squeezeable. It feels good if flaccid and even helps with erection. Once erect the toy feels even better. Other toys are useless if flaccid. Squeezable feature let's you control the tightness which is the best part. The vibration can be extremely strong. It feels better for me on the lowest vibration mode.
Right out of the box, I definitely prefer the design of this model. The device includes vibration and suction, which have several different modes available for you to choose from. I will definitely get some Distance covered.
I love this new toy I purchased a couple weeks ago and I can't stop using it
I loved this product. I was skeptical about buying this at first but after reading all the reviews I bought it and I have no regrets. It's easy to clean. It's not noisy and here discrete!
This product is worth the money.
Honestly I really like using this more it's very easy to clean and hits my spots
Well it's powerful and it gets the job done. It's definitely good at getting you to a satisfactory ending :) It is easy to clean and it's not real loud. It actually has real suction not like the others that just say they do. This one just turns on and you set it to what you like and let it go. Like the old infomercial " you set it and forget it". Use plenty of water based lube and let it do its thing.