XV9 Penis Stimulator 6 Adjustable Vibrating Stroking Fast Heating Voice Function
*
Order will be fufilled within 8-16 hours.
Order will be fufilled within 8-16 hours.
Ship From Los Angeles, US. Free & Discreet.

60 Days easy return for any unopened items,Hassle-free.
Highlights:
Experience the ultimate pleasure with 6 high speeds vibrating and stroking options. These intense and varied sensations will take your pleasure to new heights and leave you craving for more.
Enjoy the warm and inviting sensation of fast heating function. Within just 2 minutes, the sleeve can be heated to a soothing 40℃, creating a realistic and pleasurable experience that enhances your pleasure and adds a new level of realism to your sessions.
Immerse yourself in a truly interactive experience with 5 modes sexy voice interaction. Choose from a variety of moaning options to enhance the realism and create a more intimate and immersive encounter.
Take control of your pleasure with adjustable rotate button. This feature allows you to easily control the rhythm and speed, giving you the freedom to customize your experience and find the perfect level of stimulation that suits your desires.
Enhance the sexual environment and quality with highlight perfume box. Adds a touch of luxury and sensuality to your pleasure sessions, creating a more immersive and pleasurable experience.
Experience the intense pleasure of oral deep throat sleeve. Designed to mimic the sensation of a deep throat experience, this sleeve provides a realistic and pleasurable sensation that will leave you breathless.
Material: ABS+TPE
Weight: 1.57lbs
Waterproof: No
Charging Time: 4 Hours
Run Time: >45 Mins
Mute:65 DB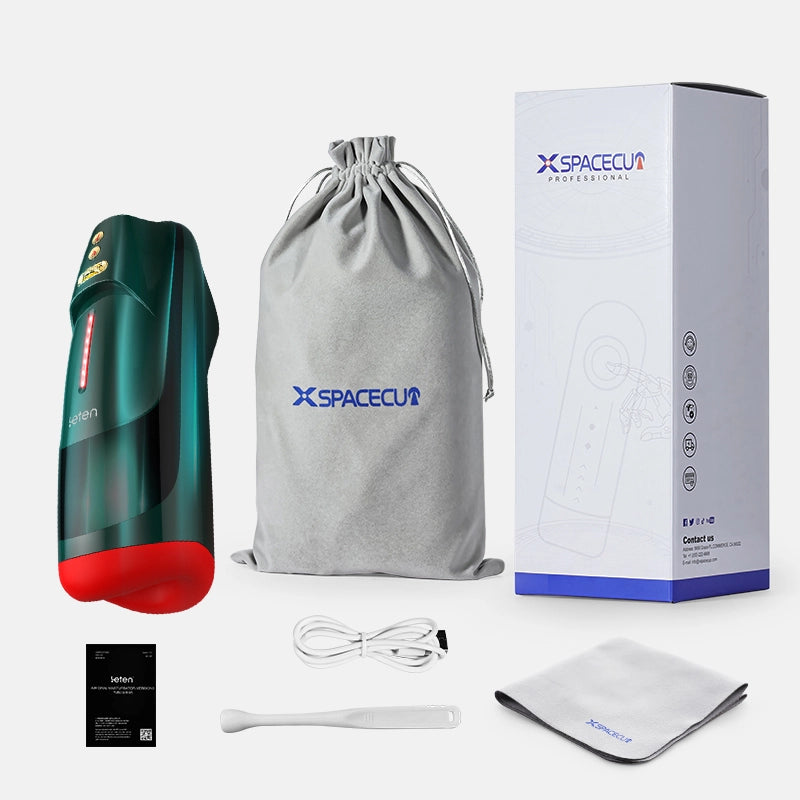 Package List
Masturbation cup
Charging cable
Cleaning cloth
Storage bag
Plastic stick
Manual
Subheading
Image with text
Use image with text to give your customers insight into your brand. Select imagery and text that relates to your style and story.
It's an amazing product absolutely worth my money and it has amazing features that work perfectly with a long lasting battery life
This thing is powerful, has a long battery life, and works great. I wish I had bought one before now. I have a suggestion - make the length of the inside cylinder a bit longer. But those are suggestions and not complaints. I do recommend purchasing this. It's worth the money and then some.