XT6 Stroker 10 Modes Manual Speeds Breast Push Sleeve
*
Order will be fufilled within 8-16 hours.
Order will be fufilled within 8-16 hours.
Ship From Los Angeles, US. Free & Discreet.

60 Days easy return for any unopened items,Hassle-free.
Highlights:
10 frequency fast stroking options with speeds of up to 300 strokes per minute, you can enjoy a mind-blowing and exhilarating experience that will leave you breathless and craving for more.
Immerse yourself in an immersive sensory atmosphere with lifelike sexy voice interaction. These interactive moans and sounds create a realistic and arousing experience, heightening your senses and making it feel like you're with a real partner.
Take control of your pleasure with the manual speed control key. Adjust the rhythm and pace to match your desired intensity, allowing you to reach the perfect climax at your own pace.
Indulge in the soft breast push design sleeve. Crafted to mimic the sensation of real breast, Adds an extra level of pleasure and stimulation, enhancing your overall experience and making it feel more lifelike.
Unlock the excitement of 2 games. Short click the upper key activates the auto stroking function, providing a hands-free experience. Control the speed manually by pressing the bottom , giving you full control over your pleasure.
Enjoy the ease of use and cleaning. Allowing you to easily navigate the settings and functions. Additionally, they are easy to clean, ensuring a hygienic and hassle-free experience.
Material: ABS+Silicone
Weight:1.98 lbs
Waterproof:No
Charging Time:3 Hours
Run Time:>45 Mins
Mute:65 DB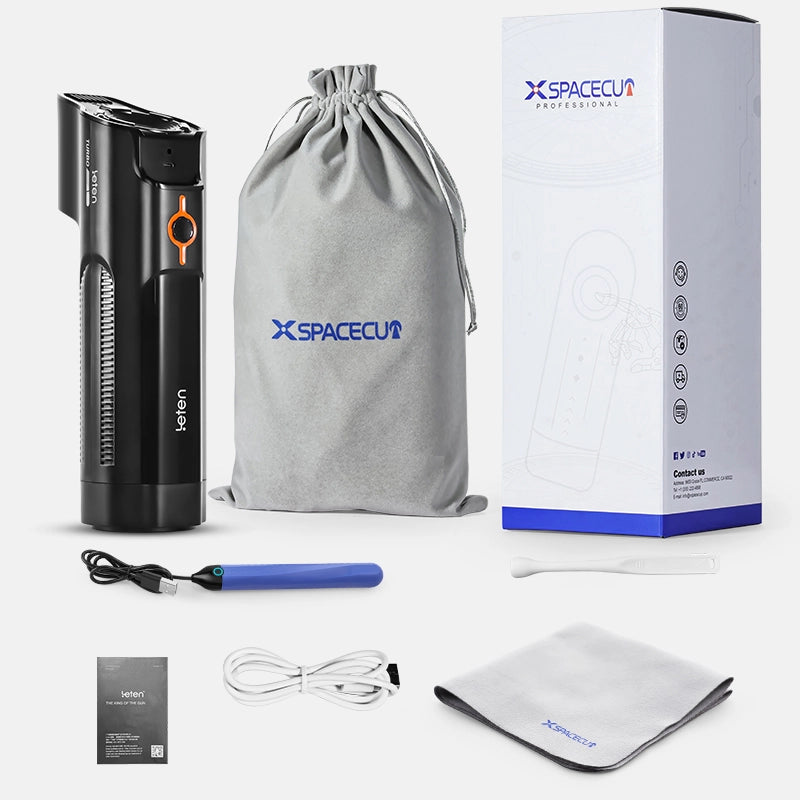 Package List
Masturbation cup
Charging cable
Cleaning cloth
Storage bag
Heating rod
Plastic stick
Manual
This thing is awesome and looks pretty premium for the price. The inner sleeve is high quality and soft textured make for a memorable experience, clean-up is incredibly easy with the detachable sleeve. I would 200% recommend this to anyone with male bits.
I got this toy for my partner to do some kinky things. The shipping was quick I got it the next day! Surprised him with it and he really enjoyed this toy! It was super easy to detach and clean! I would recommend toy for men and couples too!
The toy arrives on time, and the first thing that's nice is that the packaging is completely Discreet. I can't wait to open the box. The new toy has no nasty plastic smell. Appearance design is very unique. I cleaned it briefly and then added lube and started using it. It has a lot of Thrusting modes, each of which is different. After use, the liner is simple to remove and install, and easy to clean. Highly recommend!!!!
Feels amazing. Cleans easily. The difference modes are great. Would highly recommend.
Product was very good very easy to clean and I had a really great alone time with it. This is a must have for any man
Honestly one of the best sleeves I've ever used. Not sure if it's coincidence or what but it's a perfect fit and has really nice texture. So good I barely need to turn the device on to enjoy. Only reason it's not a five, it's noisy.
I really enjoyed this toy. I was surprised by the size of it when it arrived. I thought it would be a smaller stroker style toy but it was bigger than a fleshlight. The only thing I wish was for it to be a little quieter. Other than that it's a great toy.
This item has met my satisfaction and I would recommend this product to anyone who is looking for self-pleasure.