XV10 Penis Trainer 9 Frequency Vibration Male Sexual Enhancement Sex Toy
*
Order will be fufilled within 8-16 hours.
Order will be fufilled within 8-16 hours.
Ship From Los Angeles, US. Free & Discreet.

60 Days easy return for any unopened items,Hassle-free.
Highlights:
Immerse yourself in pleasure with a wide range of intensities and patterns to choose from, you can discover new levels of pleasure and customize your experience to suit your desires.
Experience the unique sensation of 6 frequency squeeze suction. This innovative feature combines the pleasure of suction with rhythmic squeezing, providing an intense and satisfying experience that will leave you craving for more.
Enjoy the pleasure of a super-fast heating function within just 1 minute, the toy heats up to a tantalizing 42℃, creating a warm and inviting environment that enhances your pleasure and takes your experience to new heights.
100% full body waterproof. Whether you prefer indulging in the shower or exploring underwater delights, these devices are designed to accompany you in wet and wild adventures, ensuring a sensational and satisfying experience.
2 in 1 male masturbators & penis enhancement trainer. These devices can help stimulate blood flow and enhance erection quality, providing a training ground for those with erectile dysfunction and improving sexual performance and satisfaction.
Embrace the non-slip design silicone cover. This thoughtful design ensures a secure grip, allowing you to focus solely on your pleasure without any concerns about the toy slipping or losing control.
Material: ABS+Silicone
Weight:0.66 lbs
Waterproof: Yes
Charging Time: 2 Hours
Run Time: >60 Mins
Mute: 65 DB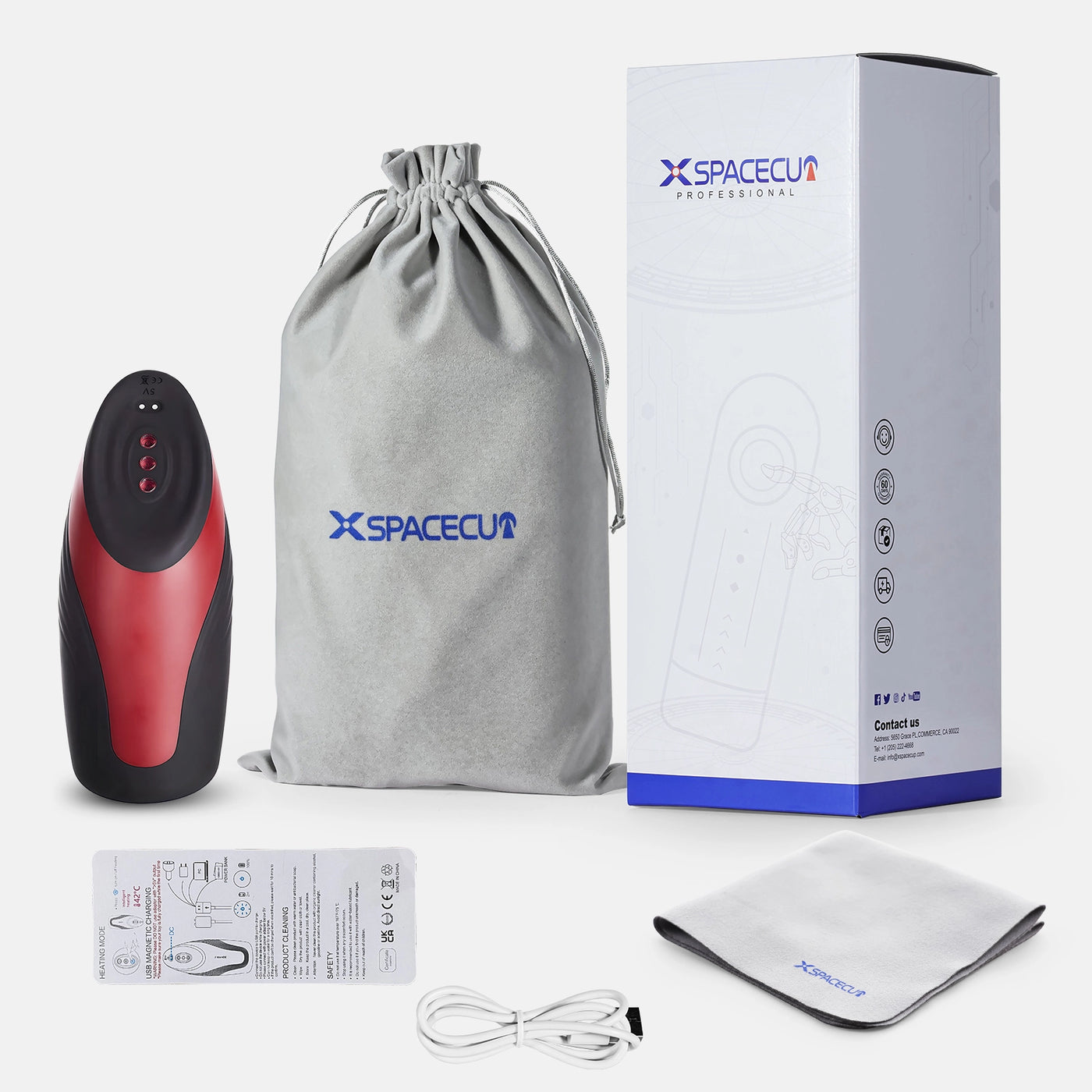 Package List
Masturbation cup
Charging cable
Cleaning cloth
Storage bag
Manual
Subheading
Image with text
Use image with text to give your customers insight into your brand. Select imagery and text that relates to your style and story.
Enjoyed it more than expected! Fun settings to play around with
I really enjoy this! The movement and vibration sends it over the top! Cleans up easily 10/10 would buy this again!
If you want a quick release before work, give this a shot it is amazing. Couldn't ask for a better release.
This toy is fun to use, the shape in your hand is something to get used to. The different modes are excellent and a mode for anyone to enjoy, even the warming sensation is fantastic. Great for people of most sizes -definitely good for a tease or a full session. I would definitely recommend.
Well the toy itself is good, but my manhood is to big to really try out.
The product worked fantastic, not only were there three amazing functions but they had several different modes that could satisfy any person 10/10
Different from other toys and in a very good way. The different vibration and suction types all felt great, warm up quickly and easy to clean. Highly recommend!